Eric received his undergraduate degree in chemistry from Rocky Mountain College in Billings, MT before attending graduate school at Montana State University where he obtained his PhD in Biochemistry. He was a Senior Research Scientist until 2016 when he was promoted to Assistant Research Professor. Eric is an avid outdoorsman, and enjoys wildlife photography and exploring the mountains of Montana with his wife and dog.
Robert completed his undergraduate and graduate training at the University of Veszprém in Hungary. He did his post-doctoral work at Emory University and Stanford University before accepting a position as an Assistant Professor at MSU. In 2009, he was promoted to Associate Professor. He went on a sabbatical trip to Japan and then to Hungary, where he expanded his synchrotron science expertise and started to diversify his research toward materials science by focusing on transition metal-doped phylloaluminosilicates. Robert enjoys spending time with his family, baking, and teaching Aikido.
Joan received her B.S. in Chemistry from Washington State University and later her MS and PhD in Inorganic Chemistry from Northwestern University. She completed a post-doctoral fellowship at MIT and then started her career at Amherst College as an Assistant Professor of Chemistry. She transitioned to Michigan State University where she was a Professor of Chemistry until 2005 when she moved to Montana State University. She was awarded the title of Women in Science Distinguished Professor in 2014 and currently serves as the Department Head of the Chemistry and Biochemistry Dept.
Valérie received her B.S. in Biochemistry from the University of Minnesota and her PhD in physical chemistry and solid state NMR at MIT. This was followed by two post-doctoral training experiences – the first one at Berkeley and the second one at the NIH, both focused on biological NMR and macromolecule structure-function studies. She brings expertise in peptide and protein structural biology and experience in NMR spectroscopy-based structure determination of peptides and proteins. Her role is to provide advice/feedback on peptide design, and help with potentially solving the structures of some of the iron-sulfur maquettes.
Collaborators
Eric is advising the FeS maquette team on bioinformatics, including phylogenetic analysis and sequence similarities among various radical SAM cluster binding motifs. His vast experience in Fe-S related geological and biological systems is a truly invaluable asset for our research.
Shawn is working with us on [Fe-S] maquette chemistry involving non-coded amino acids such as homocysteine. He is affiliated with ELSI in Japan, but also with the Blue Marble Space Institute of Science in Seattle, WA and the Biofunctional Catalyst Research Team, RIKEN Center for Sustainable Resource Science in Japan.
Brian is helping us to develop the 600 MHz NMR spectrometer as an analytical tool for monitoring speciation and structure of [4Fe-4S] maquettes.
Monica is assisting us with native ESI-MS data collection and analysis.
Lab Personnel
Alexis, aspiring astrobiologist, received her B.Sc. from Mississippi State University with a research focus on using RNA interference to combat agricultural pests. Her current work involves a bioinformatics and structural based analysis probing the structure/function relationship of iron-sulfur clusters and exploring maquette design principles. She loves painting, backpacking to new countries, and supporting youth and animal welfare.
Garrett has joined the lab on July 1 of 2010 as his first rotation in graduate school. He is completing a second rotation with co-PI Prof. Copié at the NMR facility and then officially will join the maquette team as first year graduate student. His current focus is [4Fe-4S]-maquettes with coded and non-coded amino acids, synthesis and spectroscopic characterization.
Katherine is an undergraduate pursuing a degree in biochemistry. Originally from Sandpoint, Idaho, she enjoys backpacking, hunting, fishing, and skiing. In the future she plans on attending graduate school and continuing to enjoy the outdoors.
Mason DeVries grew up in Bozeman and enjoys pursuing his love of learning about the world through reading, research, and outdoor exploration. As a 3rd-year undergraduate student pursuing degrees in science teaching and chemistry teaching, Mason loves every opportunity to pass his scientific curiosity on to others.
TJ is an undergraduate in the chemistry department at Montana State University. As a freshman, he was awarded the O.E. Sheppard scholarship, as well as the Outstanding Freshman in Chemistry award. TJ is an avid hockey fan and played for the Montana State hockey team for 3 years. Living in Montana, TJ has also found a passion for fly fishing.
Former Lab Personnel
Agustin has worked on MALDI and ESI-MS characterization of [4Fe-4S]-maquettes.

Luke has graduated from MSU with bachelors in Chemistry-professional option. Currently, he is at Colorado State University getting ready starting there as a graduate student in the fall of 2020.

Amanda graduated from MSU in May of 2017 with a B.S. in Chemistry -Biochemistry and a B.S. in Cell Biology and Neuroscience. As a former member of the Broderick Research Group, it was a smooth transition to the maquettes project. Amanda has started attending medical school in the fall of 2019. Please find her on the WY WWHAMI homepage. Congratulations to Amanda on the occasion of the traditional White Coat ceremony. She is originally from Gillette, Wyoming, Amanda loved moving to a place with more outdoor recreation and enjoys exploring with her two dogs and hanging out with her brother, Colten, who is a sophomore at MSU.
Molly worked with our group for the Fall 2018 semester and produced some very exciting results… stay tuned! Molly has moved back to her home state, Alaska, and is doing some traveling before she applies to medical school this summer.
During her time in the lab, Becky worked with Robert on developing the methodology for iron-sulfur cluster computational modeling. Her talents took her to UC-Berkeley where she is now enrolled as a graduate student. She is one of the recipients of the 2020 NSF Graduate Program Research Fellowship award.
Hope added the maquettes project to her list of research endeavors as an undergraduate at MSU and finished with us when she graduated with her degree in Biochemistry. Currently, Hope is living in Ithaca, NY while her fiancé attends graduate school for engineering at Cornell. She hopes to apply to PA school in the future and specialize in dermatology or plastic surgery.
Morgan worked with us for the spring and summer of 2018 and is currently finishing up her undergraduate degree in Cell Biology and Neuroscience at MSU. She is also applying to medical school.
Jac received her master's degree in Biochemistry at MSU and joined the group shortly afterwards. She helped develop many of the protocols for the project before she accepted a full-time position with the City of Bozeman.
Former Students Involved in Fe-S Chemistry Research
Travis worked on computationally validating density functional theory for Fe-S clusters by developing methodology to describe the electronic structure, the chemical bonding, and the role of the protein environment on the cluster structure and properties. He used his expertise to lock onto the elusive central ligand of the nitrogenase catalytic cofactor, FeMo-co.
Logan worked on chemical synthesis, spectroscopy, and computations focused on the Fe-S clusters in the metalloenzyme FeFe-hydrogenase. He collected, analyzed, and interpreted X-ray absorption data for biomimetic compounds of the catalytic H-cluster. He helped us to understand the electronic structure features of 2Fe-clusters that can be used as blueprints to design catalytically relevant biomimetic compounds.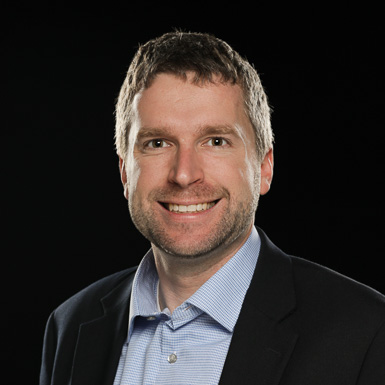 One of David's memorable saying was "There is math, and there is tweaked math". He worked on designing apps to analyze X-ray absorption data in a most reproducible and exact manner possible, employed his programming and mathematical skills to characterize the structures of FeS clusters, nanoparticles, and minerals. In collaboration with the Minton Lab, he showed the emergence of a unique 'Fe(I)2S'-phase on pyrite upon surface scattering with a beam of H atoms.
Former Research Associates of Fe-S Chemistry Research
Alex provided invaluable help in setting up the anaerobic synthetic platform for the lab, where we are able to synthesize biomimetic model complexes of metalloproteins and metalloenzymes with [Fe-S] cluster prosthetic groups. He also mastered the X-ray absorption spectroscopic technique and related electronic structure analysis that he used to explain structural and reactivity features of FeFe-hydrogenase and its maturation enzymes.